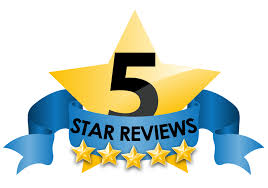 Our customers are always treated with the highest respect, and they give us a great pleasure to work on their projects.

Please read our clients testimonials below:


Cara from Calgary
Posted: Jul 6, 2015
Thank you for all the hard work. Our new bath/shower looks amazing and we used it for the first time yesterday - it was great! Thank you so much!!

Michelle from Calgary
Posted: May 29, 2015
Reynaldo refaced and tiled our fireplace, created built in shelves and painted our baseboards. Our house is over 100 years old, making all renovation work an extra challenge. The result is beautiful and we are very pleased with it. We've already hired him for more projects in our home.

Kevin from Calgary
Posted: Feb 12, 2015
Reynaldo is a true professional. From our initial conversation right through to job completion Reynaldo took the time to understand our wants and needs, and communicated his ideas, timeline and pricing. Reynaldo's work is excellent; his attention to detail and cleanliness was very much appreciated. I have already recommended Reynaldo to friends and family. If you're looking for someone that can do it all and do it well, Reynaldo is your man.

Carolyn from Calgary
Posted: Nov 13, 2014
Reynaldo does excellent work. He's a hard worker, very pleasant, takes pride in his work and communicates well. We were very pleased with the finished result. We would definitely use him again.

Sean from Calgary
Posted: Sep 14, 2014
In May 2013, we had Rey replace our shower and toilet. We were extremely happy with the end result. Our house is older and so the shower walls and corner angles were difficult to work with. Rey took his time to properly do the tiling and retrofit the tub and plumbing.
In July 2014, we called Rey back to our place to replace our rotting wood deck. He had really good design ideas and reconstructed it to include some patterned designs to improve the aesthetics. We are extremely happy with the finished product.
What we enjoy the most about Rey is his timeliness, client commitment, and the quality of his work. When Rey is working on your job, he is there 100% and is very focussed on your needs and getting the job done right.

Douglas from Calgary
Posted: Jun 24, 2014
We are pleased to review and recommend A. Trust Renovations. Reynaldo was professional, courteous and honest. We were anxious to find a contractor that would complete the work in a fixed amount of time and Reynaldo was able to keep his commitment. The work was very good and we are quite pleased with our investment.

Jack from Calgary
Posted: Jun 9, 2014
We contacted A Trust Renovation to supply services for installation of baseboards and 3 doors. The jobs was done in a timely manner where all communication about when he would start and finish was followed to the letter. The area was always left neat and tidy with limited dust left behind. We are happy with the job and would recommend A Trust renovations to others.

Chad & Helen from Calgary
Posted: Nov 19, 2013
Reynaldo was a pleasure to work with. He came and gave us an estimate within a week and was able to provide us with a scheduled date to come and do the work. He was very responsive to any questions we had. His workmanship is amazing. The work he did for us is to a very high standard. He made sure each joint was perfect and took his time to finish each joint and corner to perfection. I would definitely use him to do work for us again in the future. He kept his working area extremely clean and tidy and never left any mess behind when he was finished for the day. Thanks again Reynaldo!

Peter from Calgary
Posted: Oct 9, 2013
Reynaldo is a very professional and courteous contractor. I appreciated his attention to detail and quality, along with his strong work ethic. I was also impressed that he took the time each day to tidy up his work site. In addition, Reynaldo worked around our two small children each day, and he was very good to both of them.
I wouldn't hesitate to hire Reynaldo again to do work on our home and I strongly recommend him to others.

Sandy from Calgary
Posted: Jan 21, 2013
I hired A. Trust Renovations in January 2013 and would highly recommend him to anyone. Reynaldo did a number of finishing work for me from caulking to painting. He was professional, knowledgeable, courteous and just a pleasure to work with. He was on time and on budget and he left my place as clean as he found it. I would not hesitate to have A. Trust Renovations do more work for me in the future.

Laura from Okotoks
Posted: Oct 12, 2012
My husband and I were very impressed with the quality and timeliness of the worked performed. We would not hesitate to hire or recommend this company. We will have A Trust Renovations do all of our future renovation work.

Kate from Calgary
Posted: Sep 19, 2012
Reynaldo was a joy to work with. We brought him into our office to repair some tile work in our front entrance, repaint some walls, install aluminum corner protectors, and rebuild a pre-existing desk. A. Trust has very fair pricing and Reynaldo works very hard. He showed up early and worked until the end of the day, completing each task on or before his quoted project completion date. Reynaldo kept his work area very clean and organized and his work showed incredible attention to detail.
Reynaldo was friendly, enthusiastic, and he even brought in coffee and doughnuts for the ladies! We were ecstatic with all aspects of Reynaldo's work and we will definitely call Reynaldo for our next project.

Corinne from Calgary
Posted: Mar 17, 2011
I contracted A. Trust Renovations during the late summer of 2009 to build a backyard deck and gate. Reynaldo Acosta presented the final price and timeline and stuck to them although site preparation obstacles became apparent after the work started. He arrived punctually and worked long, very hot days. He built a custom step and decorative screen with planter to improve my original design request. Solutions to problems were found as the project progressed. The work area was meticulously cleaned every day. This company is very professional, dependable, personable and honest. The motto of this company is "No job is too small or too big" (Reynaldo also repaired some house siding while he was there). I highly recommend this company for inside or outside renovations and handyman services. The work is guaranteed for one year; you will not be disappointed.

Gordon from Calgary
Posted: Mar 14, 2011
We found Reynaldo to be very courteous and professional. His main concern was to ensure we were happy with his work. He arrived early in the morning every day, and phoned us if there was to be any change in the pre-arranged schedule.
Reynaldo has been a breath of fresh air as contractors go. We will definitely call on him again for a quote next time we need renovation work.

Mona from Calgary
Posted: Mar 14, 2011
Excellent work on a number of projects, from replacing countertops and installing doors to planning and building a back yard deck. Took the time to offer alternative solutions, and was always super reliable. Highly recommended!

Fraser from Calgary
Posted: Mar 8, 2011
We hired Reynaldo to do some handyman projects around our house two years ago and have since referred other clients to him in our neighborhood. Professional, courteous, attentive and thorough are among some of the traits that come to mind when we think of Reynaldo. Reliable also comes to mind...both in terms of how he conducts himself and how his work has stood up over the test of time. We'll be calling on Rey again when we have need of his services.








---